Bender strives towards the future. At the same time, it conducts a dialogue with the past. Its three bent stainless-steel ribbons embrace the old building behind, and negotiate between the buildings on either side. It acts as a hinge within the urban fabric by connecting the free-plan university buildings to the south with the perimeter block housing to the north.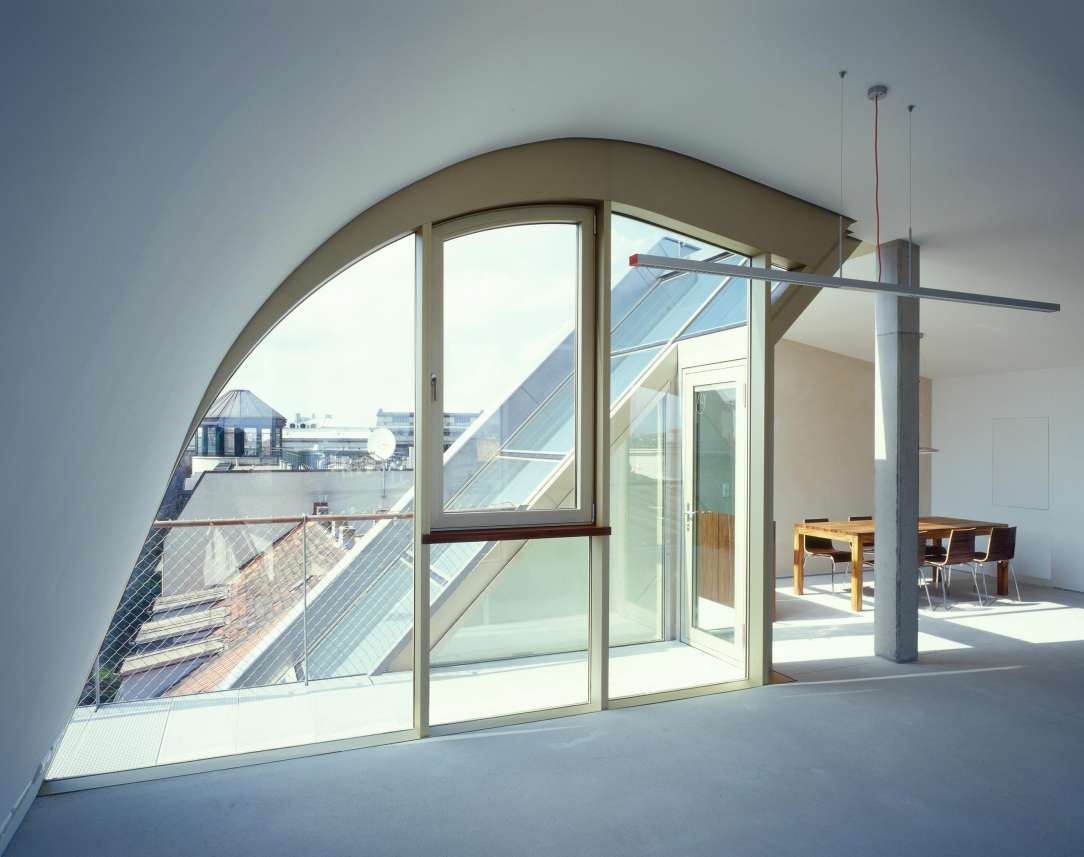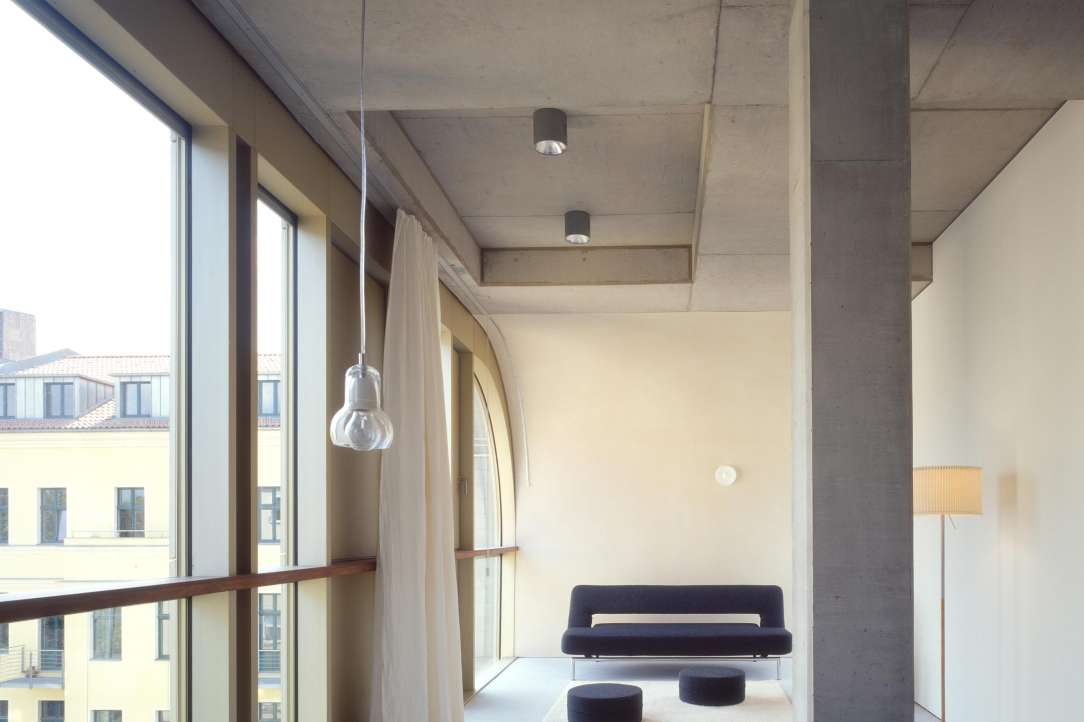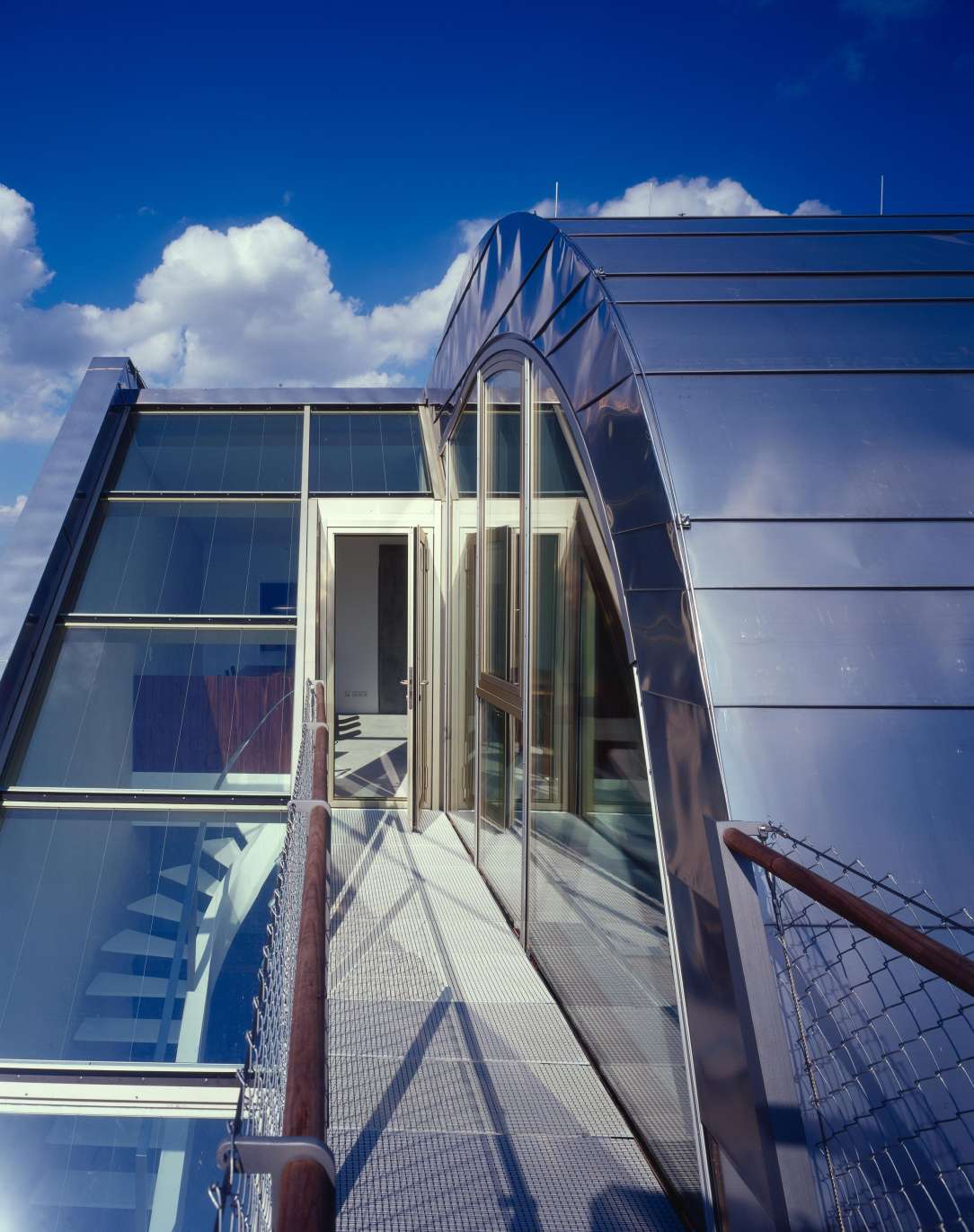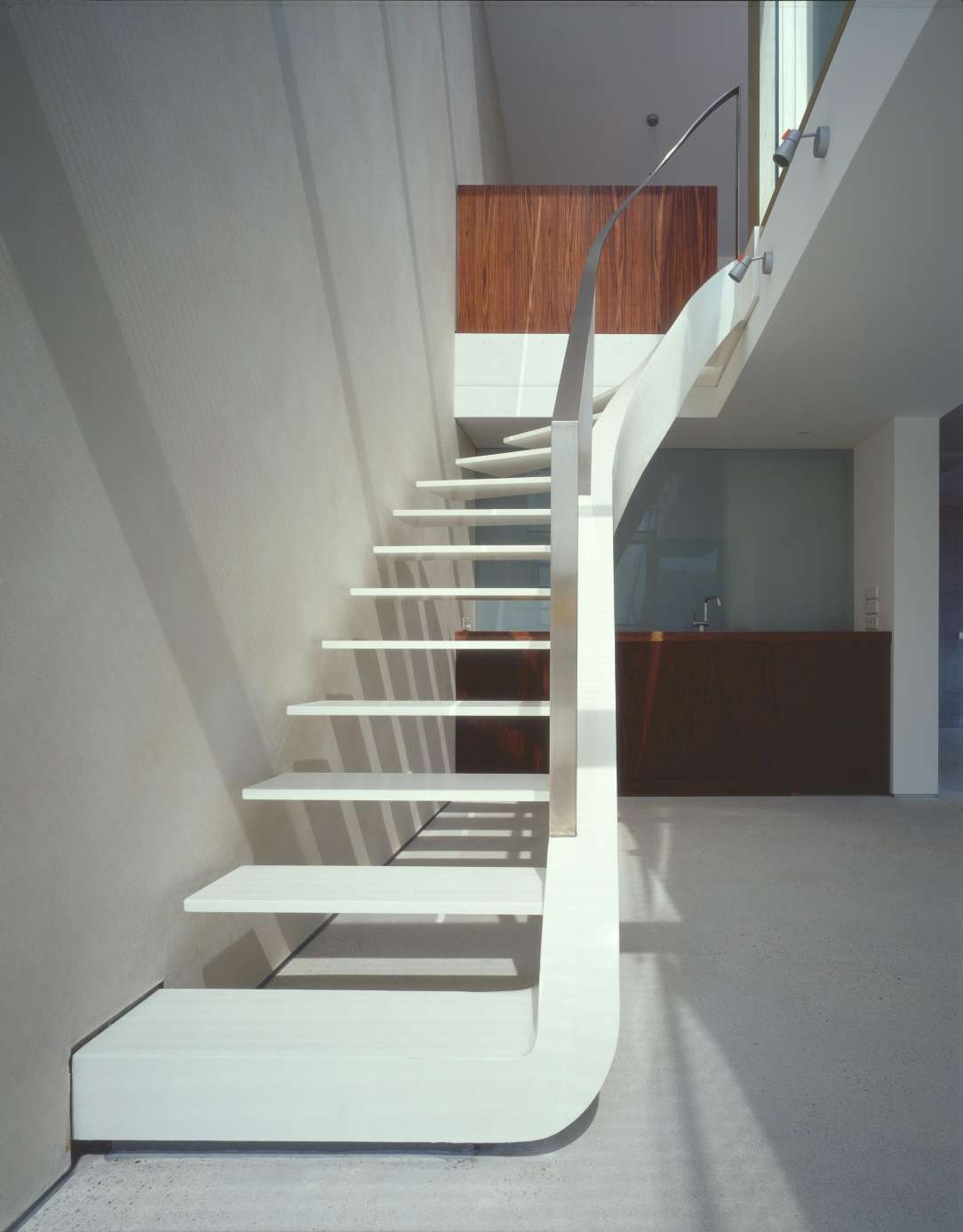 Bender sits on a long narrow site, and is attached to the existing building in the back. It is seven storeys high, 9m wide and 14m deep. The entrance, and a tiny shop form the two feet on which it stands; between these are four parking spaces.
The architecture is of a new typology that integrates a lively mixture of programmatic functions on a very small site including: short-term "Miniloft" apartments that function as an alternative to hotel rooms, office space, long-term apartments, a shop and parking.
The architects deliberately assumed the dual role as architect and developer, in order to concentrate all available resources on architectural quality. They designed everything, from the unusual programmatic mix to the innovative façade. Its eloquent set of details emphasises both the verticality and the unity of the building.
Bender is a generous gesture on a very small site.
Photography: Klemens Ortmeyer