compressionZone is a prototypical "centre" for edge cities planned for a five-kilometre strip in Hoofddorp, a new town beside Schiphol, Amsterdam's international airport.

A city centre for fifteen minutes
We compressed a city centre to make it sustainable at suburban densities. Service points combine food with fast services to supply strip commuters at appropriate intervals.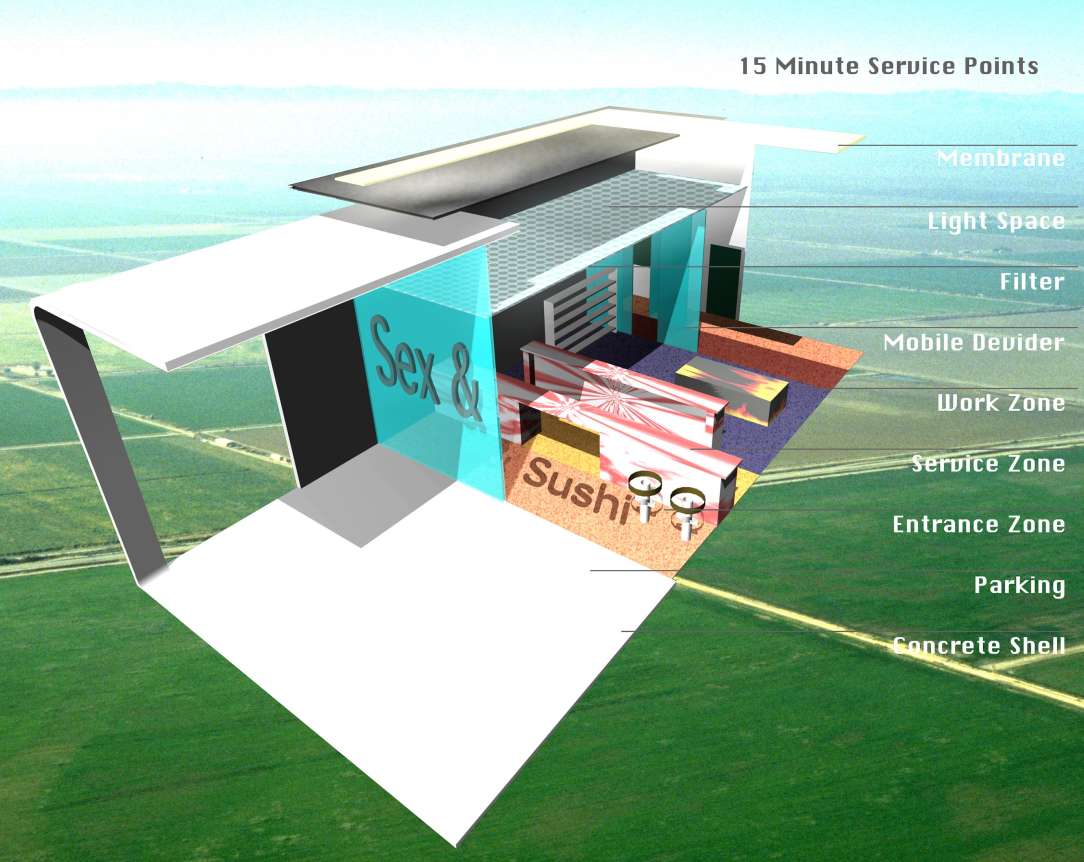 Temporally compressed
We constructed The Past, The Present and The Future all at once.
To relieve the monotony caused by tabula-rasa planning we borrowed The Past from the indigenous strip next door, planned half of the present, ceding the other half to a random interference pattern, and left gaps – "Future Preservation" to accommodate the unforeseeable.

At night
The scheme doubled as the worlds largest advertisement, targeting landing aeroplanes.