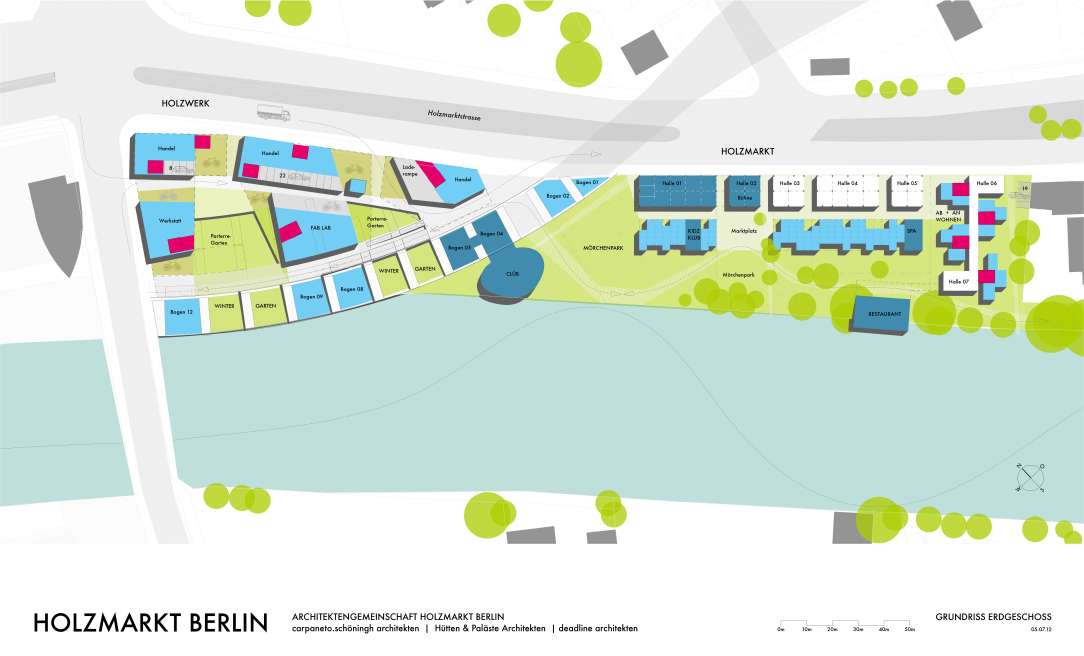 The design resolved the complex program using a flexible system of large and small structures to fulfill the cooperative's spatial requirements, and accommodate future development.
The strong architectural solution was one of the key factors in winning the tender for the land and the financing for the project's development.
After the initial concept development, we decided to leave the project to concentrate our efforts on Frizz23.