Finalist competition entry for entrance pavilion of KW Institute for Contemporary Art, Auguststraße, Berlin (2004)
The new KW entrance abstracts the classic ingredients of a grand arrival (red carpet and canopy) using modern materials and forms to reveal the young experimental institution previously hidden behind an historic fa­çade. A grandiose new door, made of glowing white GRP, lifts to become a canopy above the entrance, revealing a luminous red glass carpet. The new entrance will be a sublime transition zone, an extended threshold of light, a event to heighten perception of Kunst-Werke before, during and after a visit.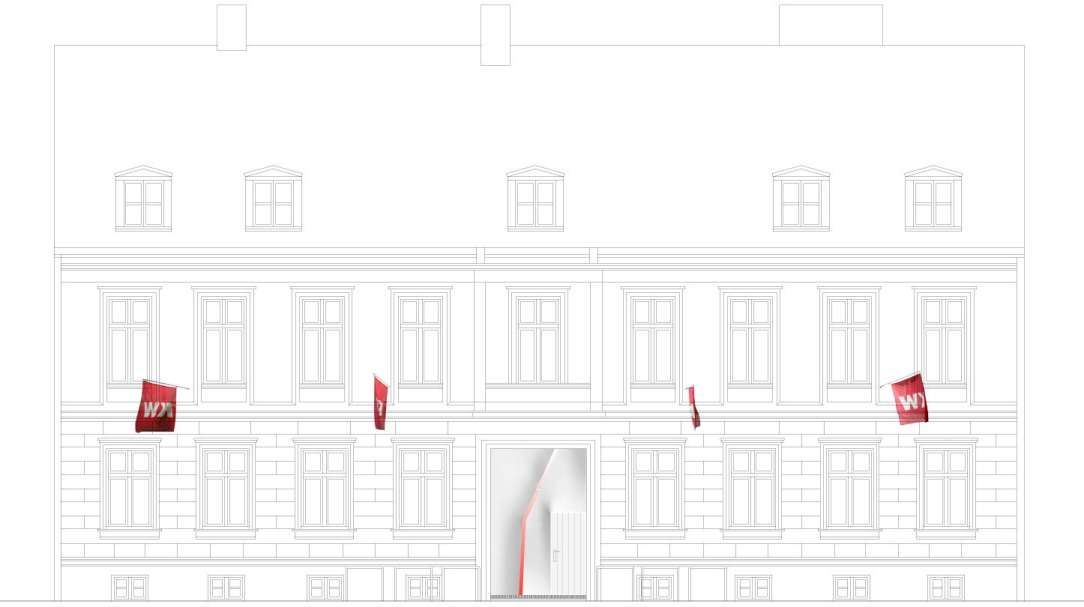 The canopy
The two main door components, an abstracted K and W, are lit from within. They rotate about a steel pipe and are raised into position by motors inside the frame. The open position is variable to accommodate changing weather or special events.
When the main doors are open, light shines down from the flat, translucent interior and side surfaces.
When the main doors are shut, light filters through the gap between the curved, opaque external surfaces, emphasizing the K and W.
After closing time, the inhabitants of Auguststraße 69 will use a third conventional wooden door. This door is wired to the existing intercom system.
The three doors will be held by a steel frame that attaches to the building in the same spot as the historic doors. The old doors will be stored for the duration of the temporary entrance and all traces of the steel frame will disappear behind them when they are re-hung.
The red carpet
The new floor is made of 32mm translucent red laminated glass, back-lit by dimmable fluorescent tubes. The glass has a silica anti-slip treatment, which is applied in a subtle pattern reminiscent of an oriental carpet.
The glass is held in place by a rigid transparent Plexiglas structure resting on the cement floor (no drill holes are necessary). The transparent acrylic supports will prevent shadows and emphasize the unity of the red carpet.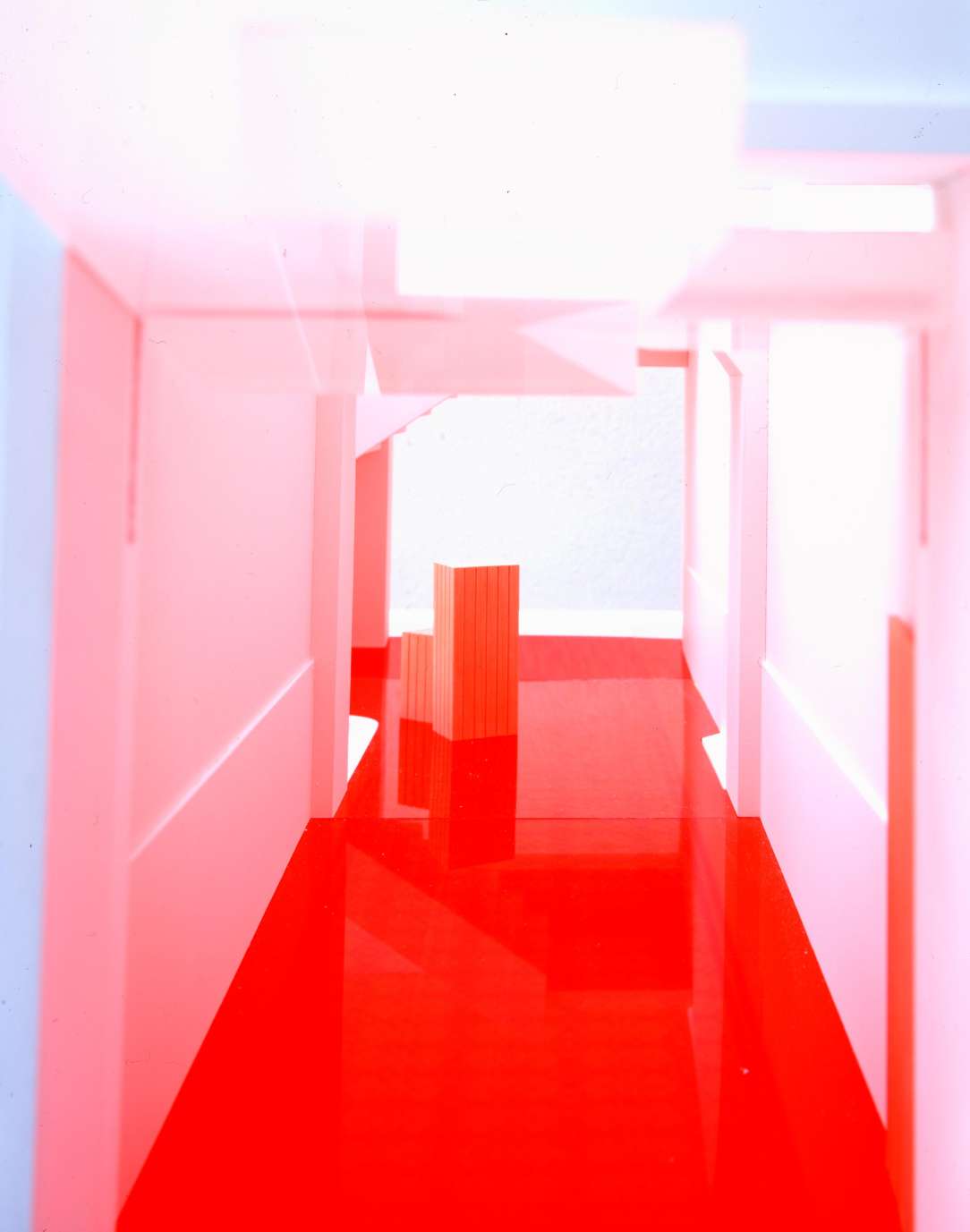 The concierge
The concierge stands behind a portable wooden desk, which contains the cash register, tickets, and any relevant brochures.
The concierge is not a ticket seller, but there to actively mediate between the visitors and the institution. Because the concierge will constantly be in motion, the desk is more a "tool box" than a "work place".
The desk can be moved or removed to suit special events. Posters of current events or exhibitions can be attached to it.
The concierge would supervise the daily opening and closing of the doors, and ensure their safe operation.