The light installation NEOurbaNite was planned as a one-night exhibition marking the opening of the gallery URBAN issue. 150 fluorescent tubes formed a gigantic UI. The apparently commonplace concept of a symbol bringing light into the darkness created a futuristic and elegant spatial experience.
The installation was intended to catalyse the transformation of an empty space into a lively place, and mark it in the minds of the visitors – all potential participants in the dialogue of activity that would follow over the next two years.
The visitors stepped from the November darkness through the dark entrance way, pausing to hold their hands to their face before bathing themselves in the unforgiving 9000 watts of fluorescent light. The light penetrated and dissolved, revealing things normally hidden in the pale faces of the winter revellers.
The unbearably bright, oversized letters burned themselves into the memories of those present. The attention commanded by the light slowly melted as visitors adapted to the unusually bright room and began to linger, enjoying the luminous intensity.
Approximately 1000 visitors attended this opening party on 14/11/1997.
Material: 150 fluorescent tubes, 1100m cable, 9000W electrical energy
The installation was realised with the assistance of members of URBAN issue e. V.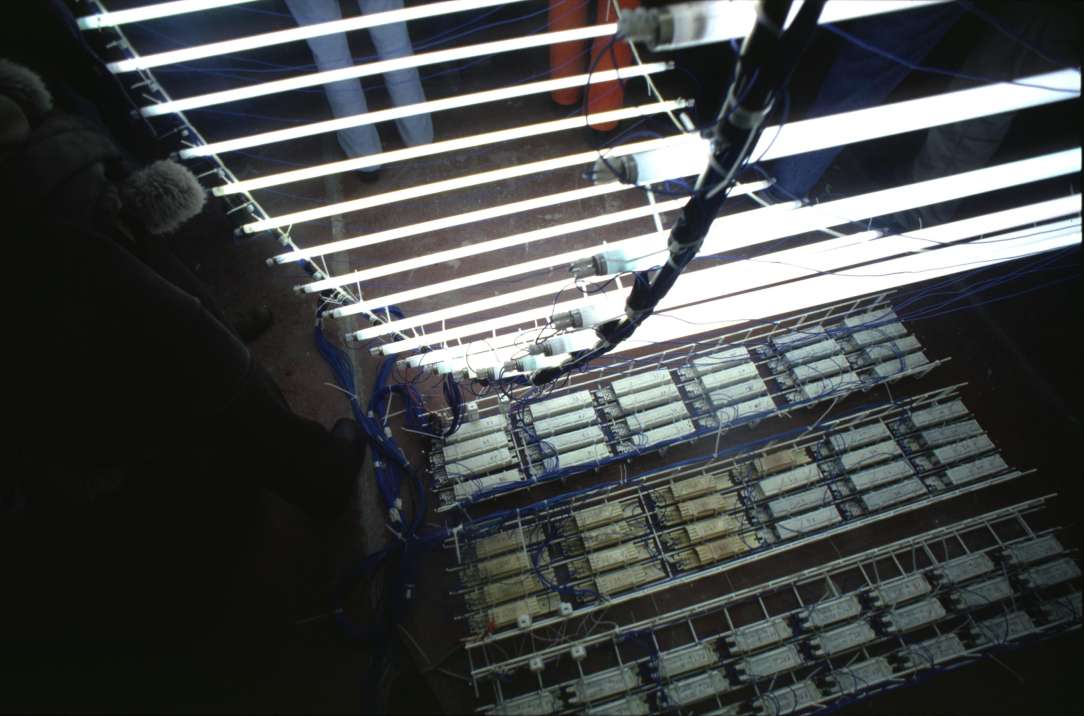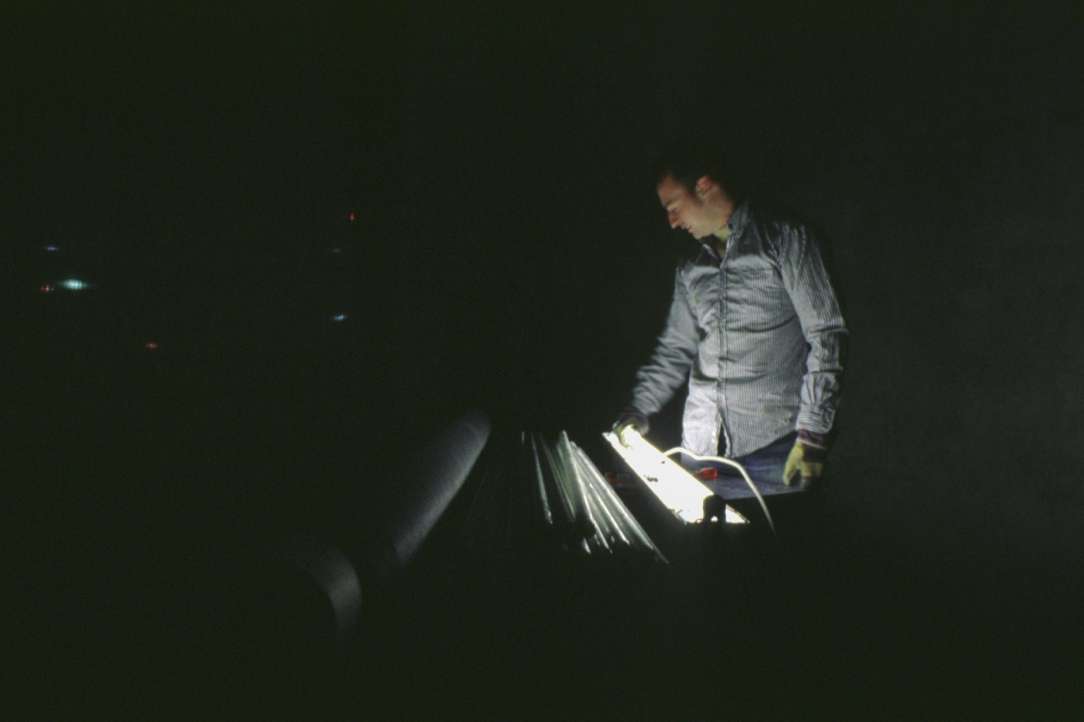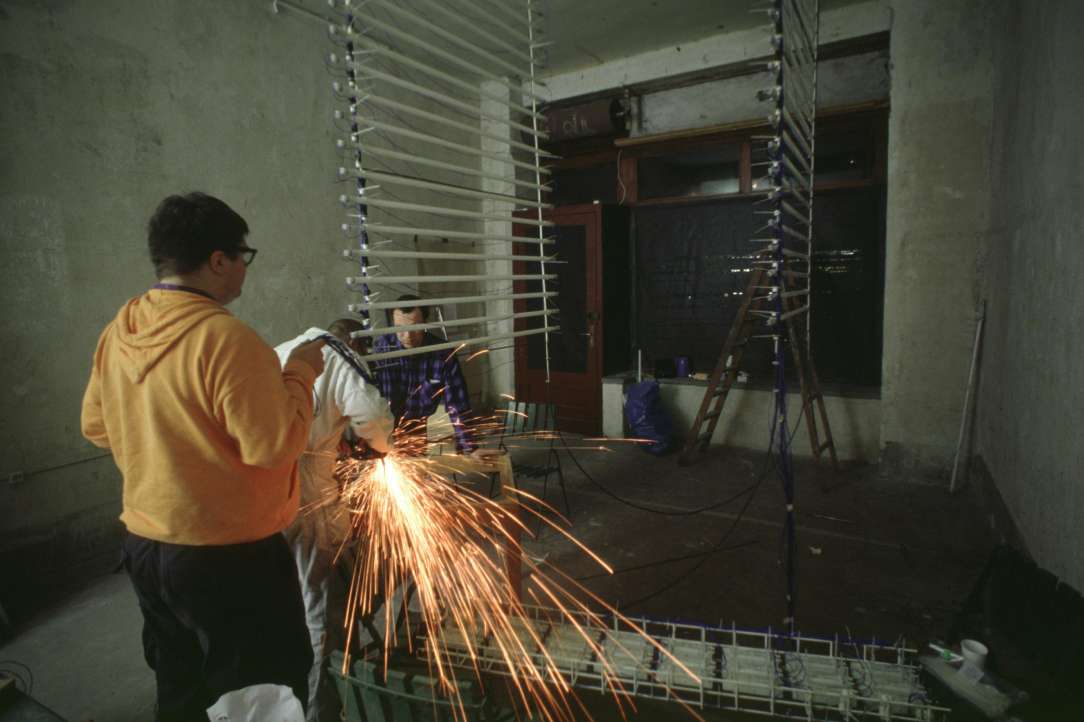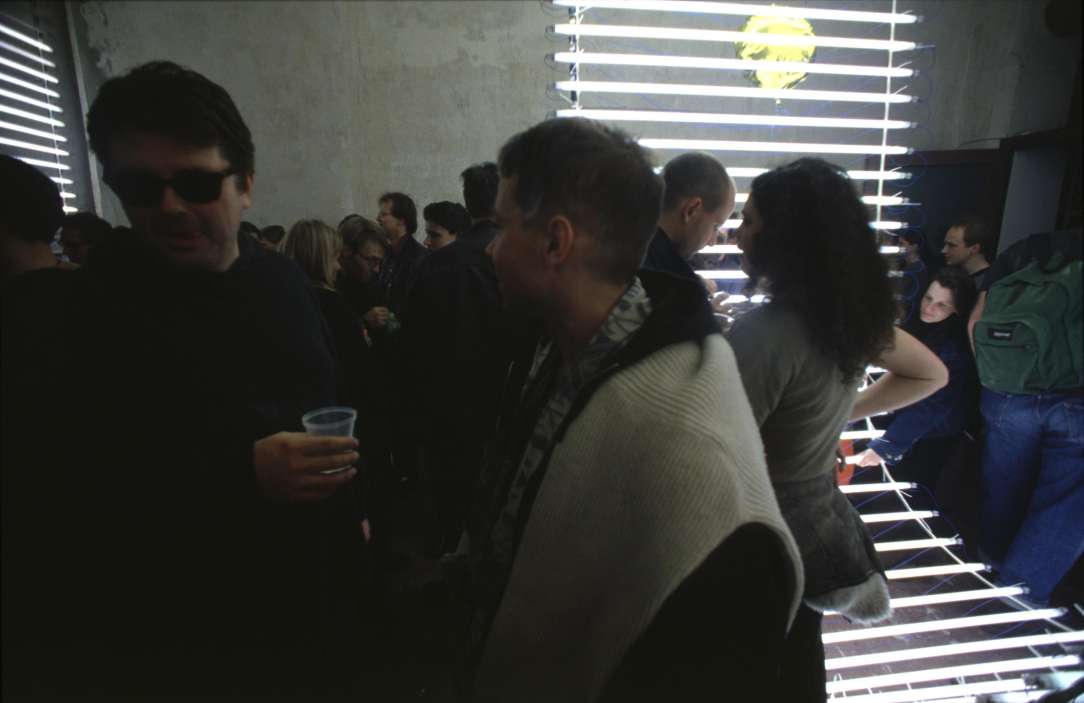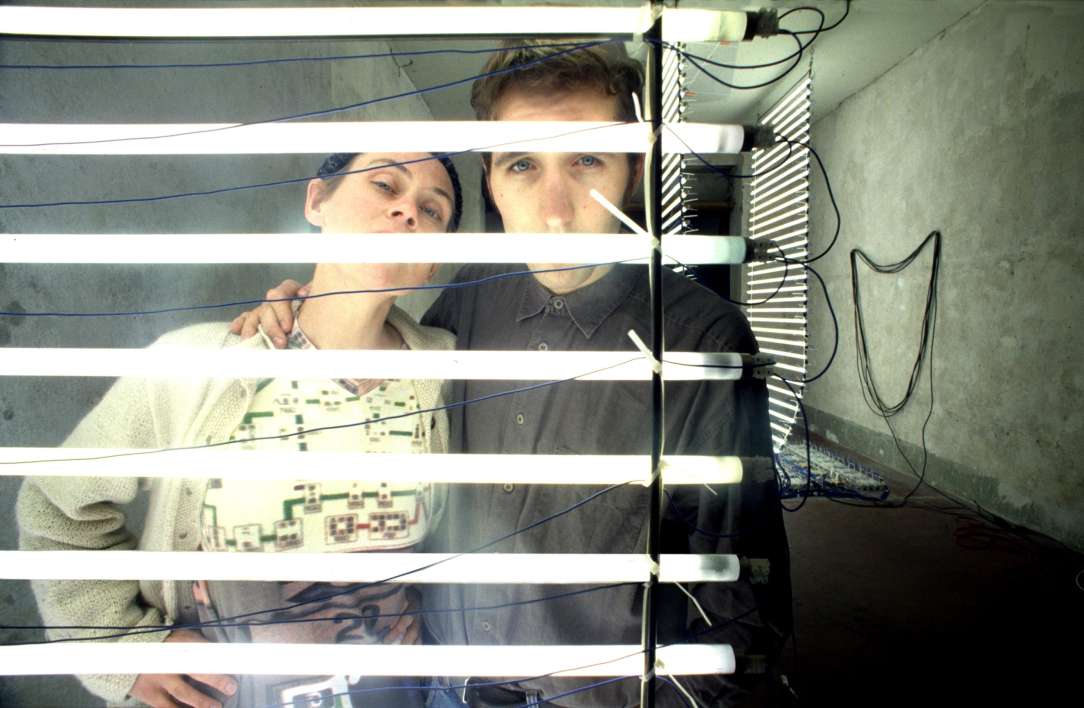 sdasda asd