As architects we seek to inspire and empower people to make the city they want and need for themselves.
Since founding Deadline in 1993, we have worked in many fields, on many scales, with many people. Our experiments follow a common thread. Each project aims to show how everybody can contribute. We call this the self-made city.
Our projects have been published worldwide and received national and international recognition, including Frizz23 being selected as one of four finalists for the 2022 European Union Prize for Contemporary Architecture – Mies van der Rohe Award.
1990s
Before qualifying as architects, we started our office Deadline – professional help at the last minute as a service for established architects, providing them with measured drawings for the renovation of run down buildings, primarily in former East Berlin. This formed the organizational infrastructure and provided an economic basis for our experimental work.
Matthew's 1996 Architectural Association diploma project Coffeyville described a fictional city built by its inhabitants in the California desert using recycled industrial waste. Britta's studies at the Technical University Berlin focused on Behutsame Stadterneuerung, the methods of participation, preservation and urban renewal developed and applied in Berlin in the 1980s and 90s.
In 1997 we founded the gallery URBAN issue to explore ideas related to cities. We assembled a group of 30 people around an exhibition space in Berlin Mitte. There were no group curatorial discussions or decisions. The space was an experiment with organizational structures based on coincidence rather than consensus. The group maintained the space to allow each member to independently mount exhibitions and events. For two years, the space gave a platform to many young architects and artists focusing on questions concerning cities.
In 1999, we bought the site that became Slender and Bender. Assuming the role of developers, we explored the potential of the self-made city as we worked to design and build this seven-story building.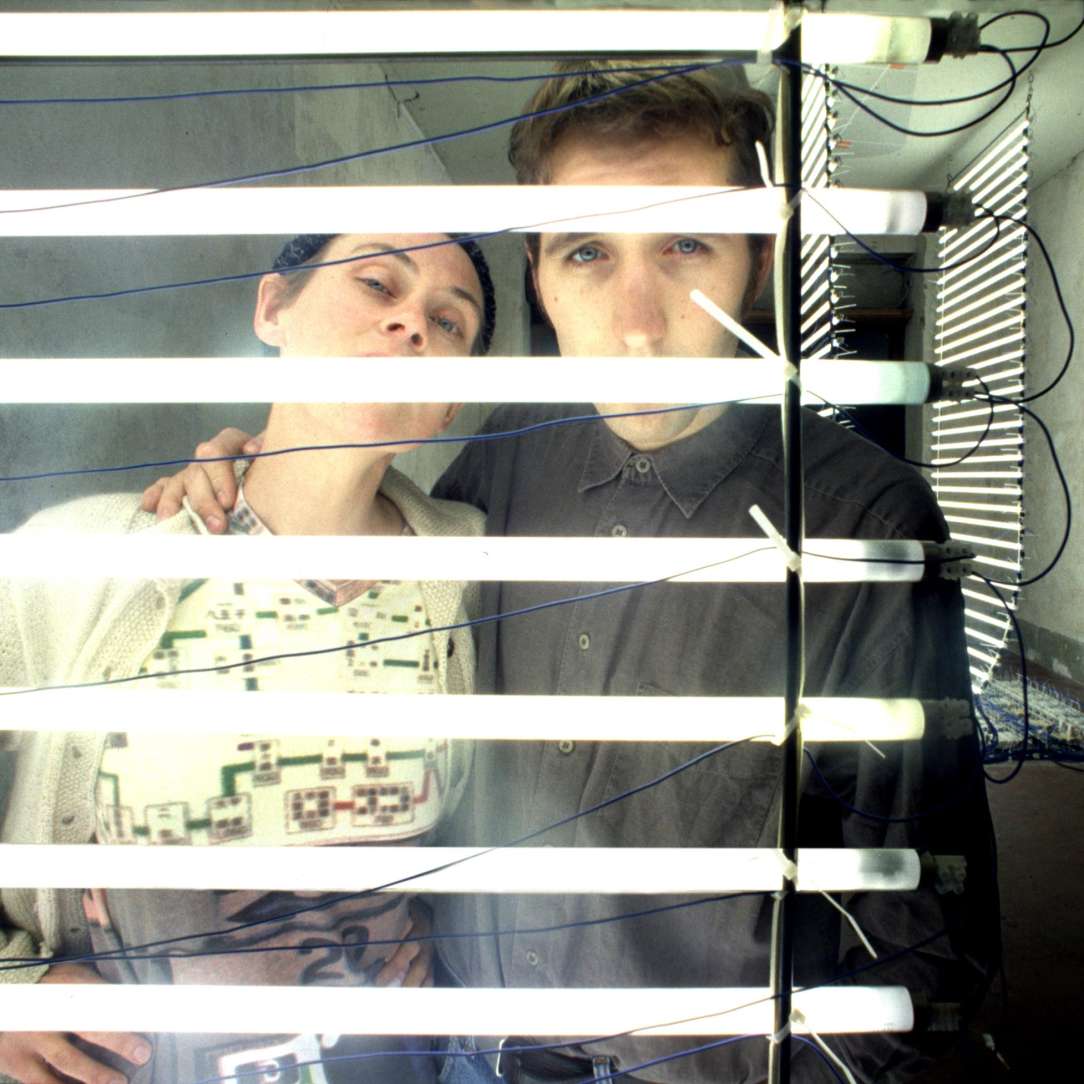 2000s
In 2000 we created Templace.com, an online platform to find and rent spaces for short term use. This was our contribution to the European research project Urban Catalyst that explored the potential of temporary use in five cities across Europe. Shortly thereafter we founded Miniloft as a bed and breakfast without breakfast in 2002. Templace and Miniloft were precursors to internet platforms like Airbnb, long before they started.
Slender and Bender, completed in two phases in 2002 and 2004 won international recognition and several prizes including a distinction in the Architecture Prize Berlin 2003, and a nomination for the EU Mies Award 2004.
In 2006, Matthew co-founded the Bürgerinitiative Invalidenstrasse to successfully pressure the city into a more sustainable traffic plan for a street running through Berlin's historic center. Our political activism also included the co-founding of Teameleven and Initiative Stadt NeuDenken.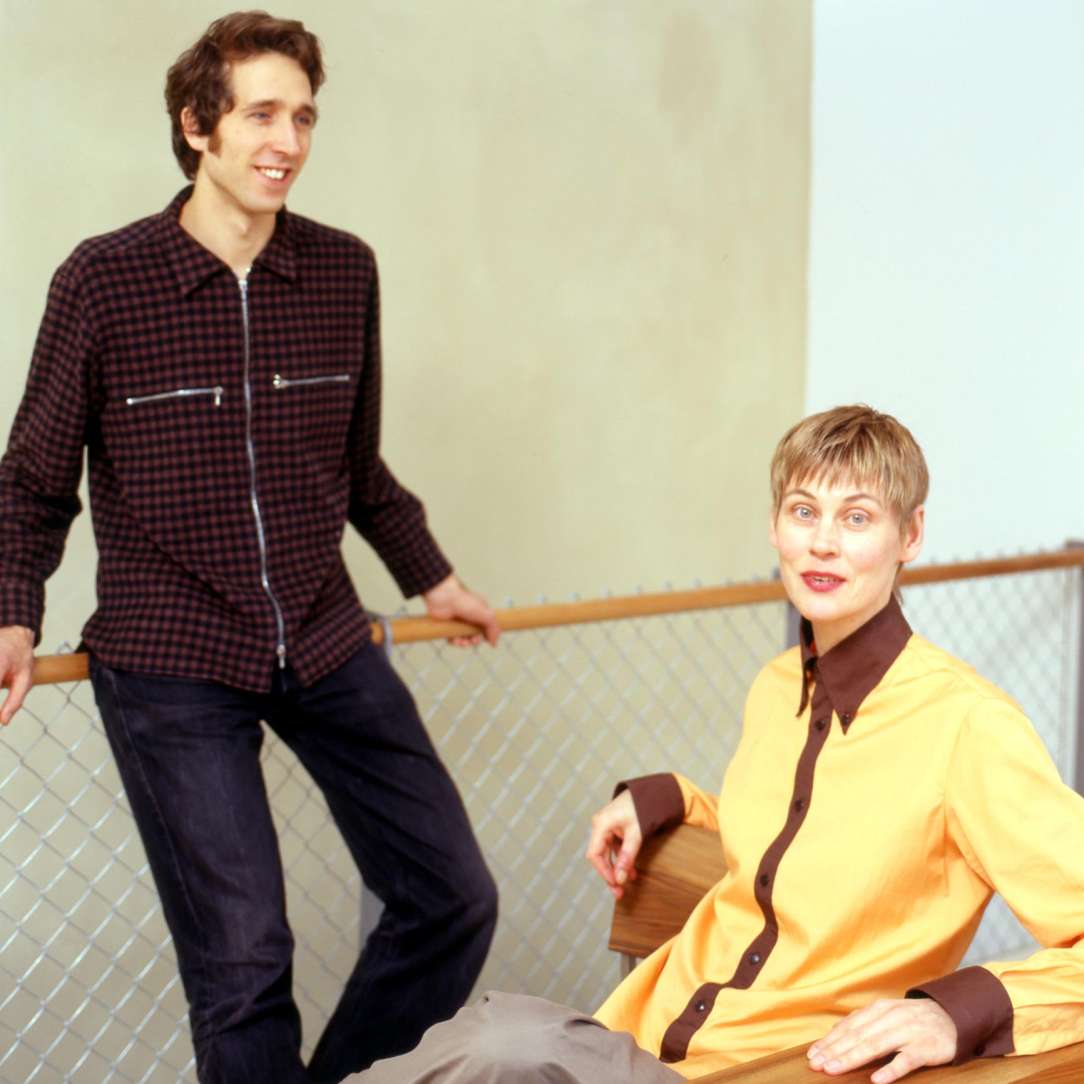 2010s
To give our political engagement further reach, in 2011 we founded Locally Grown City, a platform for presenting ideas around the self-made city, using the dialogue based design that is the heart of our commitment to listen to and build for the community and users of the building.
In 2012, our concept for Frizz23 won Berlin's first concept-based tender process for one of three sites surrounding a disused flower market. Our proposal was based on our ideal of a self-made city, and grew out of the experience we had gathered over the past decades. We assembled a group of 38 like-minded creative enterprises to build Germany's first Baugruppe for arts, creative industries and education. The Baugruppe model for cooperative development had been extensively tested in Berlin for creating housing, and we saw great potential in using this model as a method to generate buildings to serve other aspects of city life. The project won many accolades and prizes, including being a finalist in the EU Mies Award 2022, Berlin Award 2020 and the Deutsche Städtebaupreis 2020.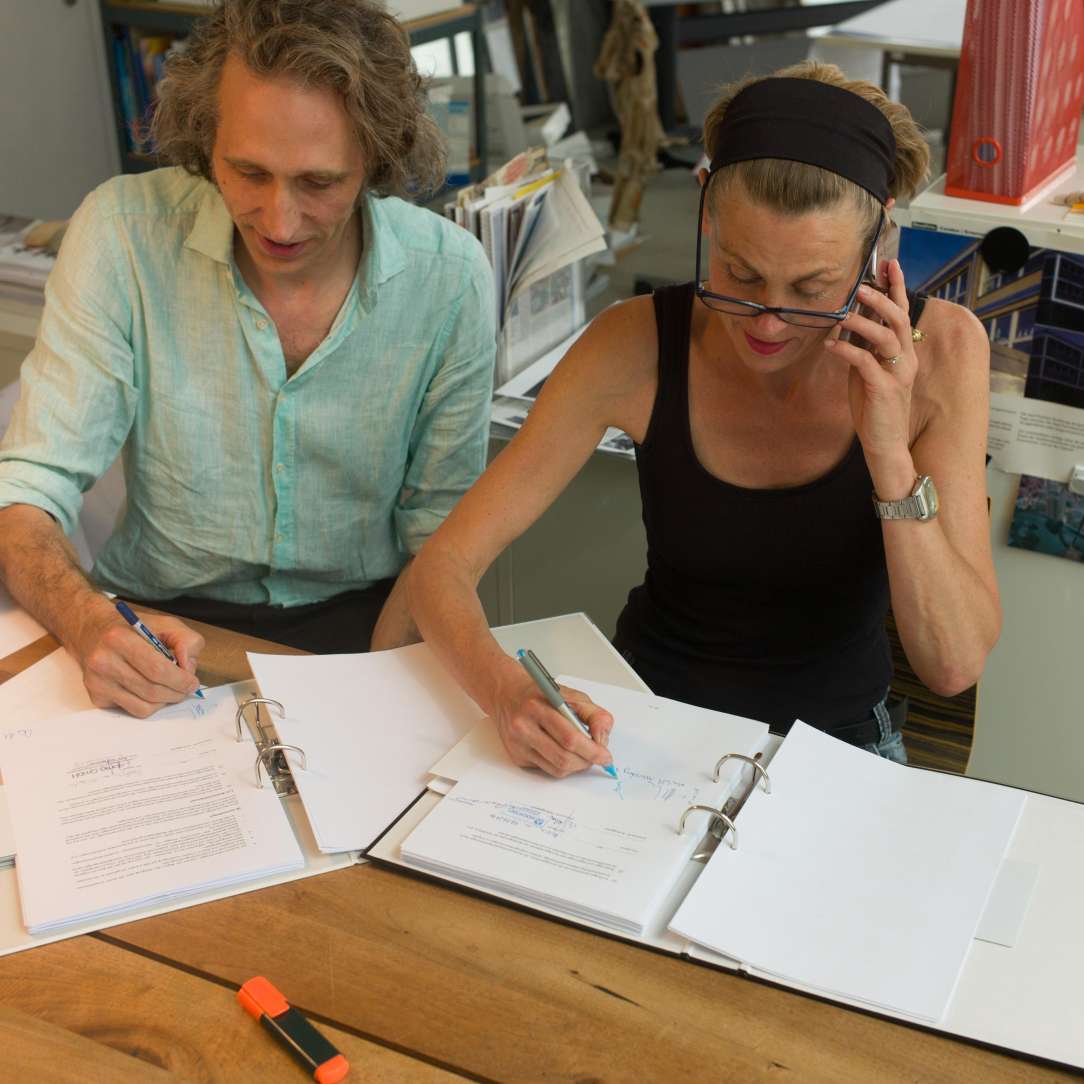 2020s
By extending our role as architects beyond the mere design of a building, we hope to inspire others to also actively contribute to self-made cities.
In Frizz23, we started Café Nullpunkt, an organic, vegan and gluten-free café. It is now a popular meeting space and a cultural platform. Here we took the self-made approach one step further and built all of the wooden and metal interiors ourselves with the Miniloft and café team.
Based on our experience with URBAN Issue, we initiated a community gallery in Frizz23 that gives each member of the building coop the opportunity to curate an exhibition in a ten square meter storefront space.
In 2022, we were selected by the Alte Mu cooperative in a workshop process to plan the re-use and densification of a former art college in Kiel. This engaged community of initiatives had been using the building complex since the college moved out in 2012. They negotiated a long term lease for the site with the government, and have secured financing to start planning in 2023.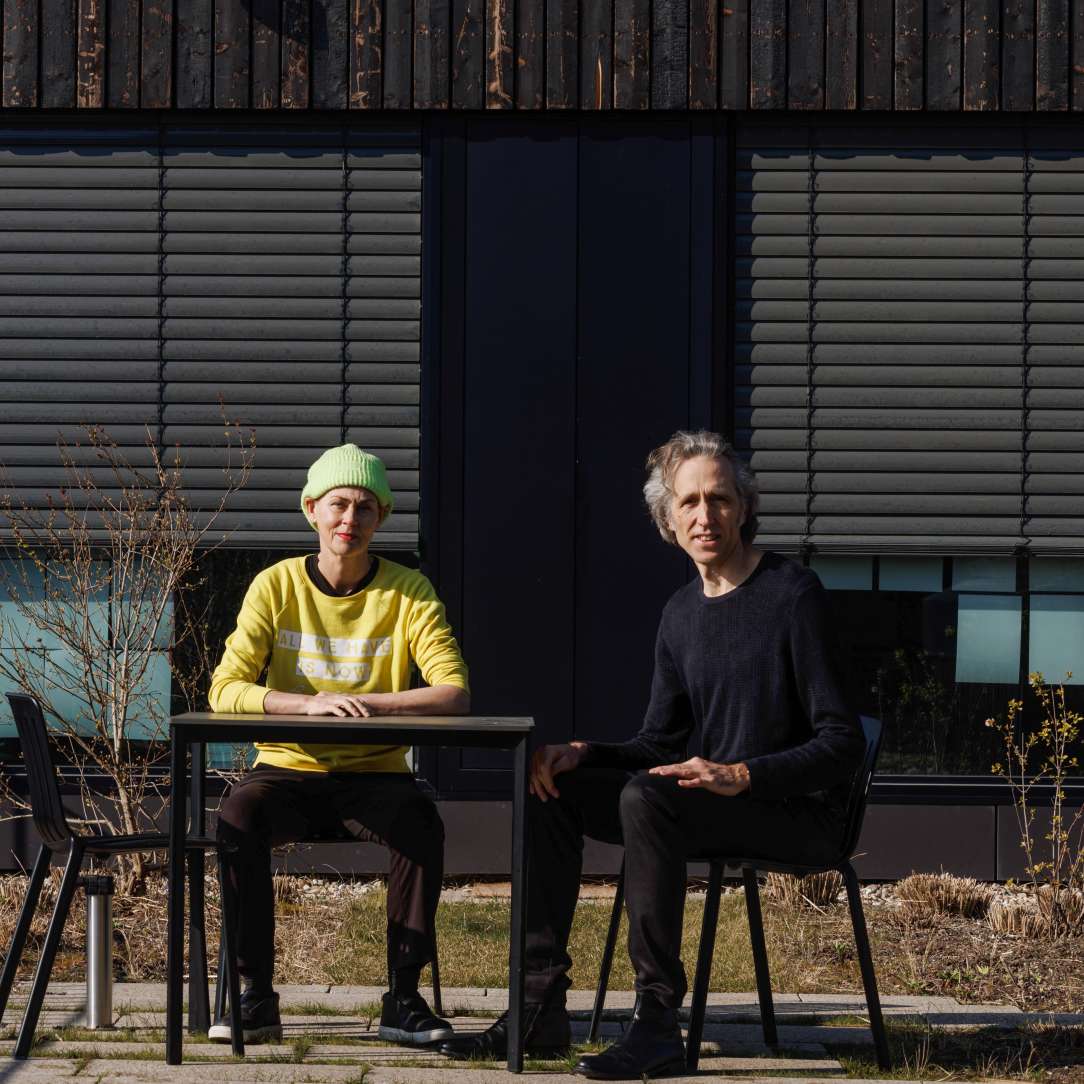 As architects we are committed to helping people act in the city and to providing the necessary support for them by creating spatial and organizational infrastructure for new things to happen.
To do this we have taken on many roles beyond the standard definitions of what it means to be an architect. We have not only designed and built buildings and exhibitions, but we have assumed the risk and challenge of developing the projects that make them possible. After construction, we have run hotels, restaurants and cultural spaces within them to make lively and unique places out of the spaces we have created. Beyond establishing innovative working examples, we also seek to inspire and empower citizens through our political engagement.
We believe that our three decades of experience are best applied to helping other people build and activate their spaces. To do this, we work in close dialogue with not just the people that will use the spaces, but also the communities surrounding them. Our broadly founded experience means we can provide a level of support that is distinct within our profession.